Our History
OUR FIRST COIN
TOLD IN 1 TROY OZ OF .9999 FINE SILVER AT A TIME
The Beaverworks Mint is proud to announce that we are as part of the decade of commemoration leading up to the 100th anniversary of the formation of the Royal Canadian Air Force, will be embarking on a journey to produce world class, 1 Troy Oz. .9999 Fine Silver coins that honour the history and legacy of the RCAF by telling its story through issuing 100 different minted coins.
With our first minted coin, we wanted to recognize and honour the CF-105 Avro Arrow. She was embodiment of Canadian aerospace engineering excellence and established Canada as a leading edge, global leader in supersonic aerospace production. That ethos is something that comes to define Canada and by extension demonstrates the high order excellence that the RCAF comes to represent. Our next coins in the series will be the Silver Dart, Supermarine Spitfire, Hawker Hurricane, Lancaster Bomber and CF-188 Hornet. We will be taking pre-orders for those once our first coin ships and our customers receive them. This January the Canadian Aviator Magazine will be running a story in their prestigious publication about our Arrow coins. In order to coincide with this, we will begin to take pre-orders on our first .9999 1 Troy Oz. Fine Gold coin with select platinum plate and full colour printing. That coin will be limited to a small production run and people interested in purchasing this coin must be pre-qualified by purchasing our silver coin. We will only produce 500 of these magnificent coins. These coins will cost more than the spot price for gold because they are collectors pieces and will come in a unique high end wooden package. That package is currently under development and we will post concept images shortly.

Once we ship our first coin and our customers can verify the quality of our workmanship and pride we take in our work, then we will expand with our next coins. We truly have invested our hearts and souls into this effort and we look forward to the moment when our customers receive their first coin. We are not some nameless and faceless global corporation. We are a small Canadian group who are patriots, who love design, who love the Canadian Armed Forces and telling our stories of our military history through minting fine coins. We hope you will all come along for the journey leading up to 2024. We aim to deliver perfection in all areas and set a new standard of excellence in all areas.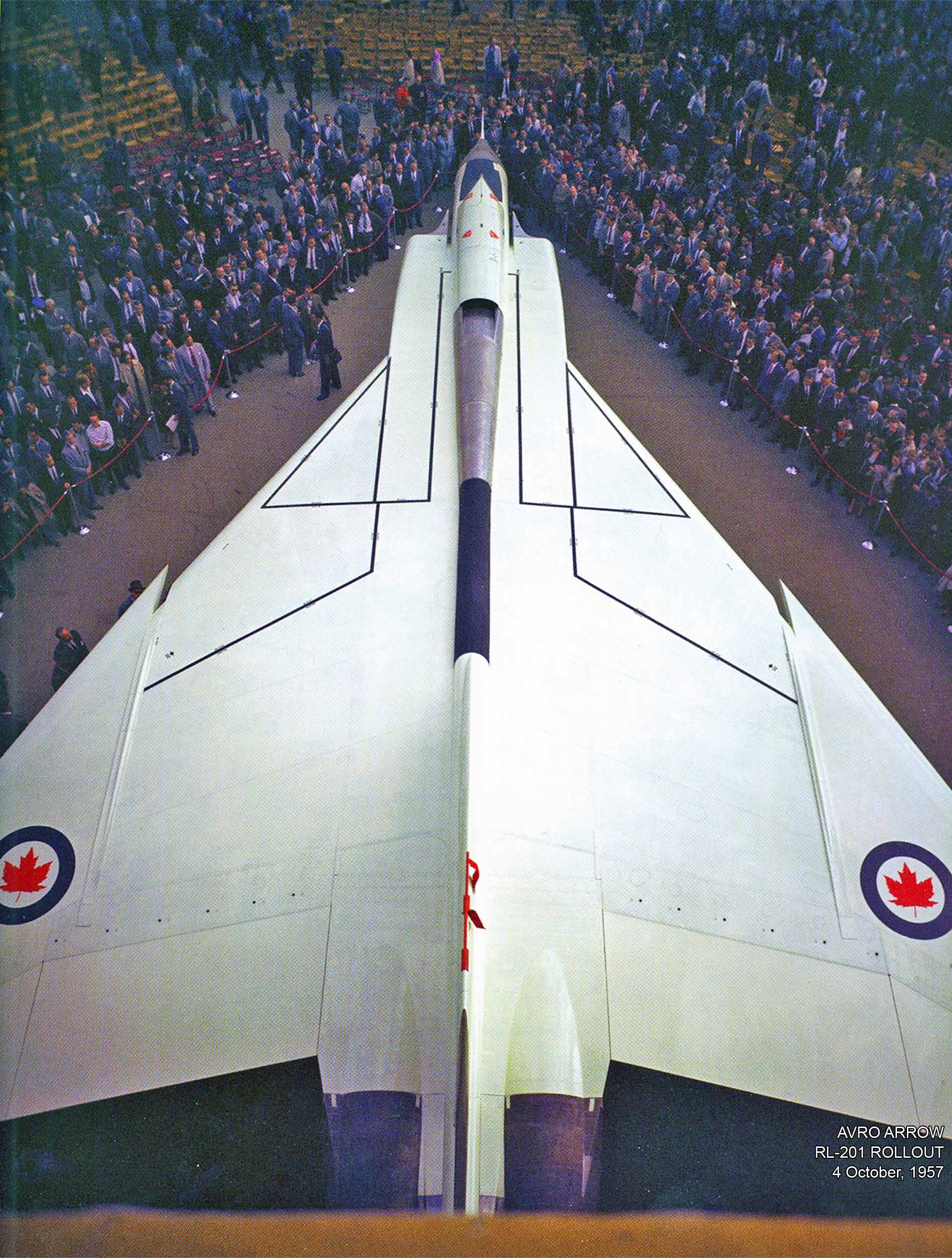 Canada's Daughter
CF-105 AVRO ARROW
The Avro Arrow was Canada's daughter of aerospace achievement. Designed and built by Canadians, the Arrow was in a league of her own. She was the absolute finest aircraft in the world and finest this nation could produce. We chose to honour the Arrow as our first coin issued because her memory must always be honoured and legacy renewed. Like the engineers at A.V. Roe, we have poured our hearts and souls into honouring her legacy. We hope Canadians approve.