---
Welcome
HONOUR & PASSION
WELCOME TO THIS BRAND NEW AND AWE INSPIRING PROJECT
I would like to welcome you all to the Beaverworks Mint. My name is Joseph Green and I am the President and Chief Designer of The Mint. It gives me great honour and pleasure to provide Canadians with an opportunity to purchase our high end, fine minted silver coins which honour the Royal Canadian Air Force and its storied history. As a Canadian, I am passionate about this country, those who serve and enjoy producing works which tell our story. With our first minted coin, we chose to honour the CF-105 Avro Arrow. The Arrow came to represent the absolute finest this country can produce and was a symbol of excellence that I feel needed to have her legacy told in this manner. I recall the feeling of awe when I held a coin from Ancient Rome and I hope that our coins will survive for thousands of years to tell the story of the Avro Arrow and the Royal Canadian Air Force.
Given that we are in a start up at the moment, I just ask for a bit of patience with us as we grow, build in our infrastructure and capability. Any new start up is a challenge but rest assured, it is my single core objective is to make sure everyone is very happy with our work. I'm only interested in providing the absolute highest end quality of work and customer service to make sure everyone is happy with their purchase. As time goes on and our collection grows, our systems will naturally evolve and become very streamlined. We aspire to build a system that is elegant, clean, graceful and efficient. Minting bullion coins is a very, very time consuming process and so, over the coming months, I ask for your patience as we nurture this vision into reality.
If you have any questions or comments, please do not hesitate to contact me about anything. As the man at the center of this operation, I take immense pride in the work I do and enjoy interacting with customers.
Very Sincerely,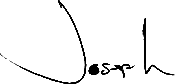 Joseph Green B.FA
President
Beaverworks Mint