G

olden History
ROYAL CANADIAN AIR FORCE
W

elcome Back!!!
What an Undertaking!!
July 2021 Update
Hi everyone! We have been absolutely focused on acquiring all the tooling and fabricating capability to resume minting and we are almost finished. 16 hours a day, 7 days a week…we are almost there. I will post a more comprehensive update shortly. All outstanding orders will be filled and shipped along with some compensation to everyone once we are back up, then we will resume the completion of the 100 Collection and will be focused on fabricating and shipping out our Golden Arrows first. I apologize for the long overdue delay…truly. Its been an exhausting undertaking and we are almost there. Once we cross that point, you watch how fast we resume.
Stay tuned for a more comprehensive update shortly.
Sincerely,
Joseph
November 1, 2019
Hi everyone! Please accept my apology for this long overdue update. Here is what happened. Earlier this summer, we were forced to move our entire studio on only 2 weeks notice as our landlord was heading into foreclosure and it caught us completely off guard. All the renovations, work, time, effort, energy, love, hope and optimism that was invested into this studio, was like a rug that was pulled out from under us. We had to not only pack 2 large spaces up but also had to find a suitable location for us to maintain operations. After leaving us scrambling, we finally found a temporary location to operate from until we secure a more long term solution. I cannot begin to convey the level of extreme exhaustion this process has incurred as not only did the entire studio needed to be moved, but the temporary space needed to be renovated. It is only now that things are beginning to come back "online" so to speak. At present, we are in the process of securing more tooling so we can unilaterally produce our work with little to no down time we have experienced thus far. Due to this move, I have all but halted all marketing and sales until everything is back to normal so I can facilitate the high speed turn around time we have worked tirelessly to establish. We look forward to getting things back to normal so we can meet our target of completing this objective of the 100 collection by 2024. During this process, you may still continue to order coins and they will be shipped within 48 hours. The Century Coin is in development and we are examining options at this time to act as a stop gap measure until our facilities are operational. We have as you can see, have produced our first Gold issue and once things get back to normal operations, we will be able to offer these as we have temporarily paused taking orders for now. At present, only two have been manufactured and will be shipped in short order.
Its been a very exhausting, unexpected and difficult chapter we had to contend with, but we are slowly driving through. Stay tuned for more information. We are excited and inspired as this was in hindsight, a step we needed to take to ensure our long term prosperity. If you have any questions or comments, please feel free to contact us. Once the Century coin is finished, we will include at no extra charge, a complimentary Silver Dart coin to compensate all collectors for this unreasonable delay.
Sincerely,
Joseph Green
Beaverworks Mint
---
We are exceptionally proud and honoured to announce that we have signed an agreement with British Columbia based Kis Capital to enable every collector who would like to purchase our first Gold Issue dedicated to the Avro Arrow, the opportunity to finance the purchase. This company is absolutely amazing and when we applied for their service, they had us activated faster than we could update the website. They provide a wonderful payment arrangement for collectors with no penalties for early repayment and instant approval! In honour of the last Avro Arrow, RL-206, no more than 206 of these will ever be made. With the exception of serial numbers RL-200 – RL-206, each package will be custom painted according to your creative wishes and you may include a personalised message within the display box made from Birds Eye Maple sourced from Northern Ontario. Serials RL-200 – RL-206, will have metal we have from the Avro Arrow program for the box top, so here is your chance to own a piece of this legendary aircraft program.
We are exceptionally honoured to announce that we have secured the funding we need in order to commence with the production of our first gold issue:The Golden Arrow! This unique, 2.01 Troy Oz. of .9999 Fine Gold, Select Platinum Plate, Full Colour Printing, Serial Edge Marks will set the global standard in immaculate minting quality.
The Golden Arrow represents the finest level of minting accomplishments possible and we are proud to announce our first coin will be shipping out to our first collector by June 1, 2019 or sooner. This startup tooling process is a very expensive undertaking and all production will be on a per-order basis until we can generate enough revenue to build up inventory to provide an immediate delivery. This coin comes with custom, hand crafted packaging with options for our collectors to select the exterior and interior colours and collectors may submit a message and photograph if they wish to have it encased within the packaging so that customers may have their words escort their Golden Arrow as it flies through the blue skies of time as it gets passed down from generation to generation.
Click here for more information!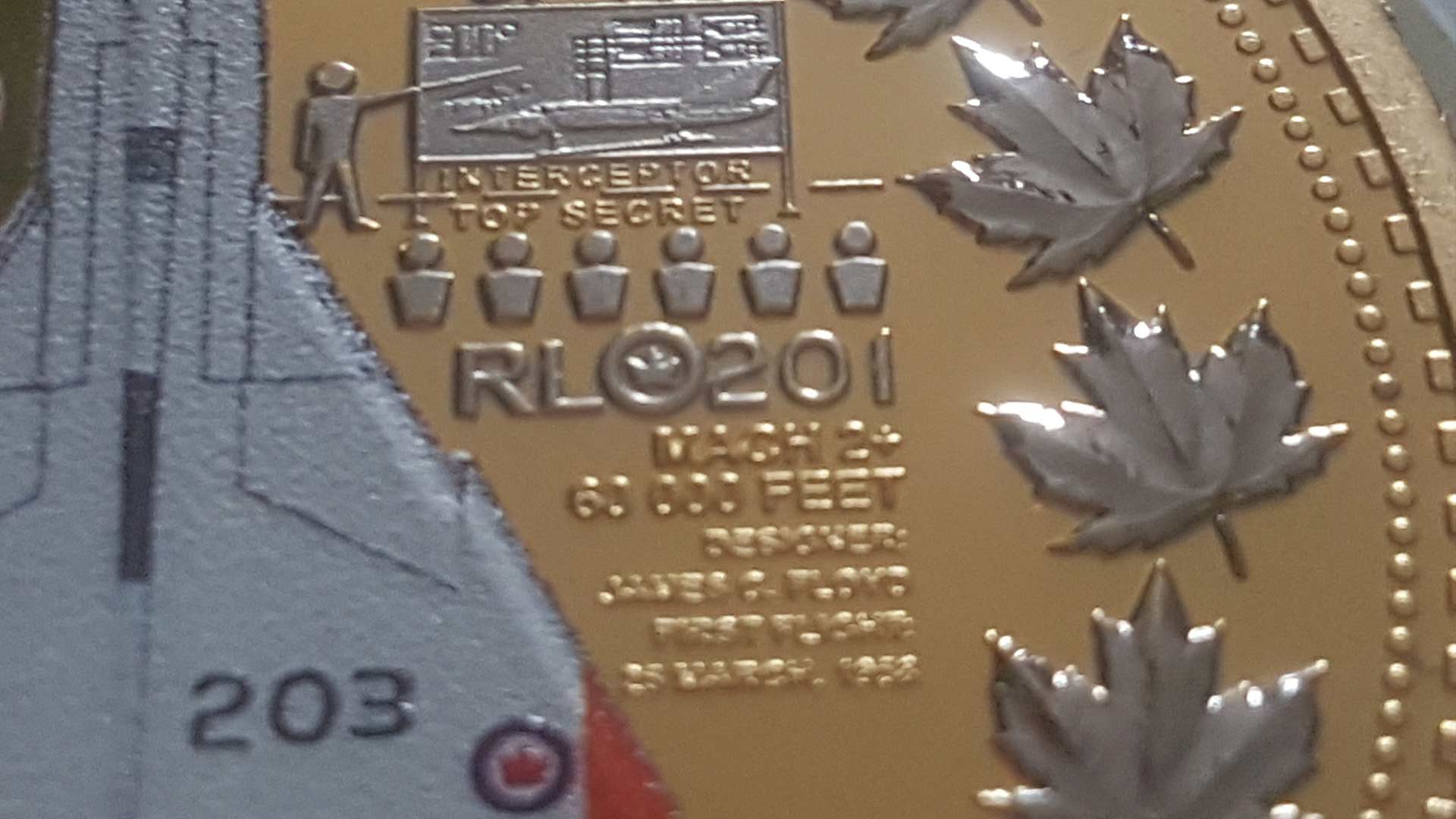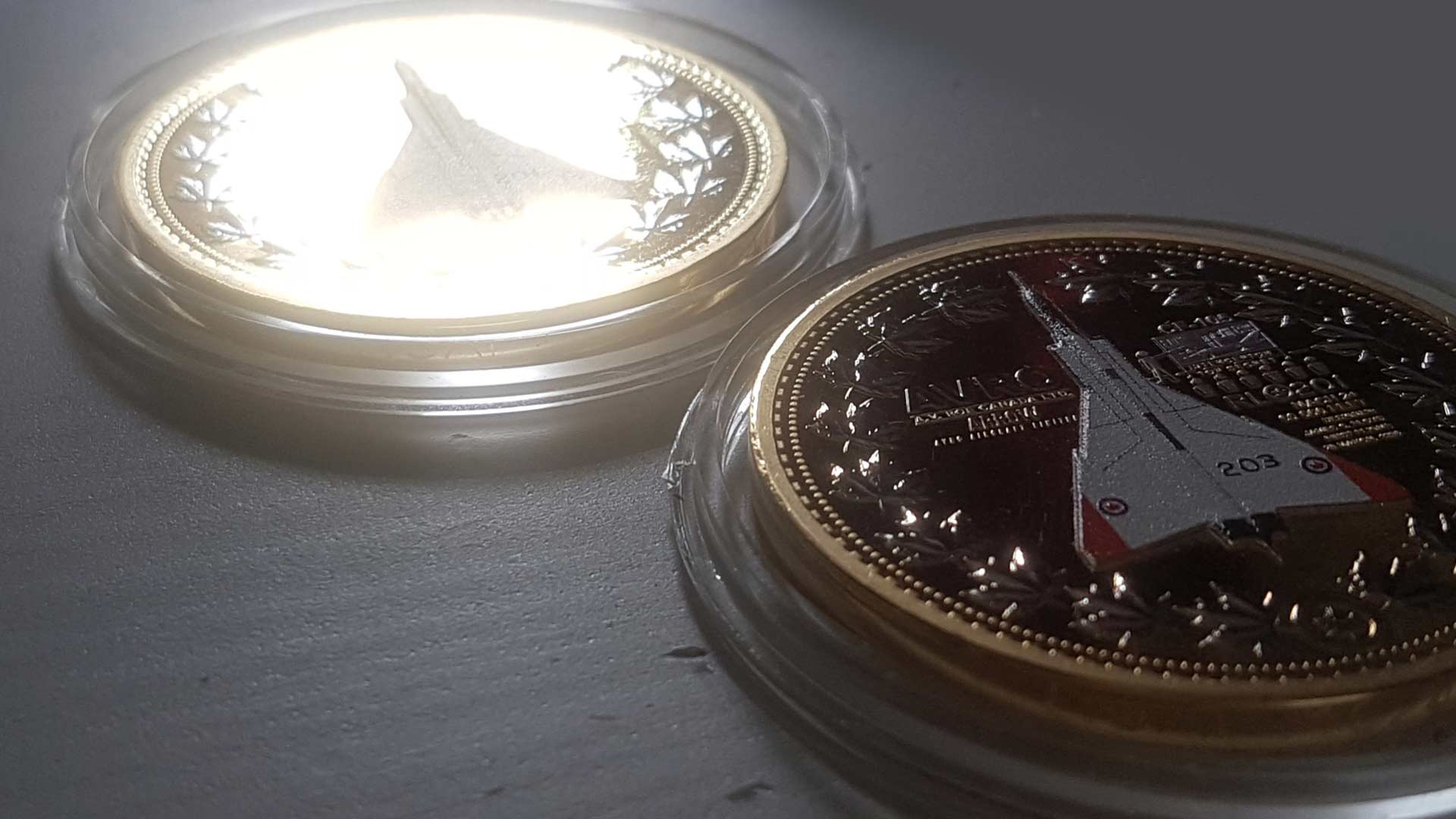 ---